Archive for the ' Thoughts ' Category
16 Apr 1:21 am by Mark Kalch Category: Miscellaneous,The Expedition,Thoughts,Videos
A trip down memory lane. Remember this? 3 epic days with Nice and the boys on the Rio Apurimac. Please enjoy.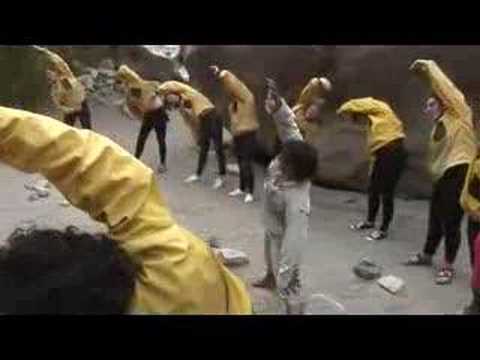 10 Mar 2:57 pm by Mark Kalch Category: Miscellaneous,The Expedition,Thoughts
It is more than 2 weeks since Nathe and I finished our epic adventure. As I write this Nathe is venturing back up the Amazon aboard a passenger boat. At every opportunity he is locating an internet cafe to check and reply to personal and expedition related emails.
Back in Australia I have been doing much the same, however my internet access is a little more reliable. The media interest we have managed to generate through simple hard work and determination seems to be paying off. Daily we receive emails from magazines and newspapers eager to run something. We have a potential feature article in mainstream magazine Thats Life with a readership of over a million people! Awesome!
Wild Magazine, one of Australia's leading outdoor magazines has also expressed keen interest in us writing an article for their next edition. After reading our post titled San Francisco (no flowers in our hair) it seems they were impressed enough to think we had an article in us worthy of publication. This is exciting news for Nathe and I.
As well there have been numerous articles in newspapers, TV and websites over the past week. We are stoked to get all this coverage, but it has certainly not come easily. To draw attention to our efforts has taken a lot of work. All the same we will keep pushing for coverage. Not, of course to get our mugs on TV or in the papers but to allow future endeavours to hopefully be looked upon by potential sponsors etc in high regard based upon this success.
Please keep checking back for more posts as we begin editing our footage and photos, as well as for more news regarding the team's future plans.
01 Mar 1:22 am by Mark Kalch Category: Miscellaneous,The Expedition,Thoughts
As I write this post, I am seated, quite comfortably I might add, in the VIP lounge of LAN Chile at Santiago International Airport. I would like to tell you that they heard of Nathe's and my exploits and have bumped me up to first class for the trip home. But if I did tell you that I would be lying. You pay $30 US (we were here 6 months ago and paid just $20!) and you get to hang in this sweet lounge. Seeing as I have or had a 22 hour wait here it is money well spent. I can use Wi-fi, there is awesome showers, lounges, tv, other computers, heaps of food, drink and a well stocked bar. I even think I may make myself something of the alcoholic variety, but I will wait until midday.
25 Feb 3:33 am by Nathan Welch Category: Environment,Miscellaneous,The Expedition,Thoughts
On the 21st February 2008 at pretty much the stroke of midnight we realised our goal of navigating the entire length of the longest & biggest river on the planet, under our own power – Rio Amazonas. The final 2km was in pouring rain, howling wind & knee deep stinking mud as the river gods threw one last angry fireball at us. We dragged our Ark raft Skop Gat to a light beacon on a muddy outcropping called Ponte Taipu, marking the point where the mighty River finally meets the Atlantic Ocean. Ponte Taipu: S 00 39.708´ W 48 02.633´
(more…)
18 Sep 2:23 am by Mark Kalch Category: The Expedition,Thoughts
  Well the team is in Chivay. We will set out today for Coporaque and tomorrow morning at the break of dawn we begin our long awaited ascent of Nevado Mismi and the ultimate source of the Amazon River.
Yesterday we went for an aclimatisation trek, ascending a mountain behind Chivay. We began at 3500m and stopped for a break at 4000m. This was a real test and a necessary one. Both Phil and Nathan felt the effects of altitude quite heavily. I was lucky not to feel any ill-effects (apart from being knackered!). Nath felt nauseous and had a headache the entire time. Phil also battled altitude sickness or the beginnings of Acute Mountain Sickness (AMS). From 4000m Nath and I continued on. I stopped at 4350m.  Nath, ever determined, went to over 4500m. Mismi is 5600m. So being here at altitude for a few days has been brilliant. It will be extremely hard going on Mismi, but hey, if it was easy everyone would be doing it!
My brother sent through an awesome qoute from the hard-out explorer Sir Richard F. Burton. I think it sums up quite well what we are all about.
"Of the gladest moments in human life, methinks is the departure upon a distant journey to unknown lands. Shaking off with one mighty effort the fetters of habit, the leaden weight of Routine, the cloak of many Cares and the Slavery of Home, man feels once more happy. The blood flows with the fast circulation of childhood….afresh dawns the morn of life…"