11 Jun 2:05 pm by Nathan Welch Category: The Expedition
As we bathe in the afterglow of the successful Expedition Amazonas mission, assimilation into 'normal life' & 'everyday living' has in itself been a challenge. The post expedition workload has been a heavy one as we continue to work through our sponsorship commitments, media exposure, attend sponsor trade shows, public presentations & media interviews to name but a few.
Again a big thank you is overdue to all our family, friends & supporters who have welcomed us back into the land of the living with open arms, offered their heart-felt congratulations & been so supportive in helping us work though post expedition commitments & challenges. A special thank you is in order for Stu Hindle who has helped me enormously with media exposure & getting out there into public forums, sharing the Expedition Amazonas story – thanks Stu! Read the rest of this post »
16 Apr 1:21 am by Mark Kalch Category: Miscellaneous,The Expedition,Thoughts,Videos
A trip down memory lane. Remember this? 3 epic days with Nice and the boys on the Rio Apurimac. Please enjoy.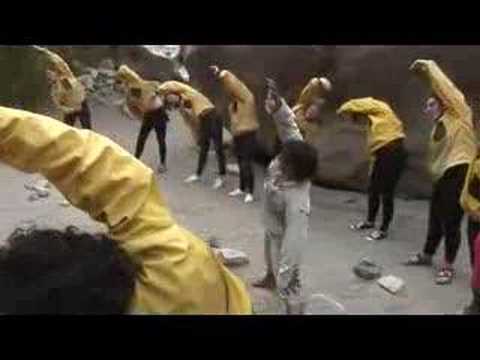 14 Apr 4:21 am by Mark Kalch Category: The Expedition
 Hello all.  Apologies (again, I think) for the lack of news or updates of our post-expedition goings-on.  Rest assured it is continuing to be a hectic time for Nathe and I.
 Nathe has recently returned to Australia and is currently in Sydney, NSW awaiting the arrival of the expedition gear we have shipped back to Australia. 
10 Mar 2:57 pm by Mark Kalch Category: Miscellaneous,The Expedition,Thoughts
It is more than 2 weeks since Nathe and I finished our epic adventure. As I write this Nathe is venturing back up the Amazon aboard a passenger boat. At every opportunity he is locating an internet cafe to check and reply to personal and expedition related emails.
Back in Australia I have been doing much the same, however my internet access is a little more reliable. The media interest we have managed to generate through simple hard work and determination seems to be paying off. Daily we receive emails from magazines and newspapers eager to run something. We have a potential feature article in mainstream magazine Thats Life with a readership of over a million people! Awesome!
Wild Magazine, one of Australia's leading outdoor magazines has also expressed keen interest in us writing an article for their next edition. After reading our post titled San Francisco (no flowers in our hair) it seems they were impressed enough to think we had an article in us worthy of publication. This is exciting news for Nathe and I.
As well there have been numerous articles in newspapers, TV and websites over the past week. We are stoked to get all this coverage, but it has certainly not come easily. To draw attention to our efforts has taken a lot of work. All the same we will keep pushing for coverage. Not, of course to get our mugs on TV or in the papers but to allow future endeavours to hopefully be looked upon by potential sponsors etc in high regard based upon this success.
Please keep checking back for more posts as we begin editing our footage and photos, as well as for more news regarding the team's future plans.
01 Mar 1:22 am by Mark Kalch Category: Miscellaneous,The Expedition,Thoughts
As I write this post, I am seated, quite comfortably I might add, in the VIP lounge of LAN Chile at Santiago International Airport. I would like to tell you that they heard of Nathe's and my exploits and have bumped me up to first class for the trip home. But if I did tell you that I would be lying. You pay $30 US (we were here 6 months ago and paid just $20!) and you get to hang in this sweet lounge. Seeing as I have or had a 22 hour wait here it is money well spent. I can use Wi-fi, there is awesome showers, lounges, tv, other computers, heaps of food, drink and a well stocked bar. I even think I may make myself something of the alcoholic variety, but I will wait until midday.